Berlau :: Königreich der Geister
A LIVE-PERFORMANCE FEATURING VR
Remaining tickets possibly at the box office
Remaining tickets possibly at the box office
Neues Haus
Premiere
#BEberlau
On 15 January 1974, a bed goes up in flames at the East Berlin hospital Charité. The patient who dies in this fire, caused by a burning cigarette is Ruth Berlau, Danish communist and Bertolt Brecht's lover. But who was this extraordinary woman who founded a theatre at the age of 24, learned photography and worked with Brecht on his "Caucasian Chalk Circle"? This hybrid-immersive performance by the German-Swiss collective RAUM+ZEIT combines virtual reality with live acting by three protagonists. Equipped with a pair of VR-goggles, the spectators enter a scenic installation one by one, coming very close to Ruth Berlau and Bertolt Brecht, both live and in the virtual realm.
Galerie
Close
© RAUM+ZEIT
© Matthias Horn
© Matthias Horn
© Matthias Horn
© Matthias Horn
© Matthias Horn
© Matthias Horn
© Matthias Horn
Pressestimmen
"Der sicher ungewöhnlichste und intensivste Theaterabend der laufenden Spielzeit."
Berliner Morgenpost
"Drei Ruth Berlaus begegnen mir an diesem Abend, gespielt von den drei grandiosen Schauspieler:innen Esther Hausmann, Amelie Willberg und Susanne Wolff. Sie sind an Wendepunkten, Sollbruchstellen ihres Lebens."
Nachtkritik.de
"Immersives Überwältigungstheater."
Neues Deutschland
"Die Zuschauerinnen und Zuschauer, die einzeln durch den 65-minütigen Abend geführt werden, tragen zeitweise VR-Brillen, dann wieder finden sie sich in realen Spielsituationen wieder, die man schon wegen der räumlichen Nähe zu diesen herausragenden Darstellerinnen umwerfend nennen muss."
Berliner Morgenpost
"Diese Art von immersivem Kunsterlebnis zieht den Zuschauer wortwörtlich in den Bann. Man ist auf eigentümliche Weise in­volviert. Beklemmung kommt auf. Das Team von Raum+Zeit weiß, wie eine Wirkung zu erzielen ist."
Neues Deutschland
"Berlau :: Königreich der Geister" will be developed as part of the programme for authors, made possible by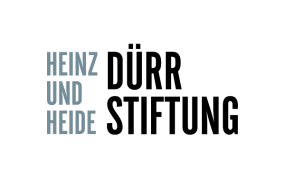 Media partner