Remaining tickets possibly at the box office
Remaining tickets possibly at the box office
Remaining tickets possibly at the box office
Neues Haus
2 hr 5 min
no break
Premiere
#BEmenschen
Marie, a prominent architect expecting her first child, wants to realise her vision of country life with urban aspirations in Berlin's hinterland. A historic villa on the lake, only a 40-minute drive away from the city centre, is to be transformed into an international, sustainable co-working/gardening space. Her husband Gerhart intends to dedicate himself to his doctoral thesis on Applied Animal Sociology in the countryside's absolute peace and quiet. His mother Erica moves in with them to support the young family with a special healing method. But despite their proximity to nature, the longed-for peace and quiet remain elusive. The new-born baby will not stop crying and then Margarete shows up to rent a co-working space – an attractive digital nomad, staunch champion of the principle of sharing and at home wherever she can find Wi-Fi. 
Felicia Zeller's play, inspired by Gerhart Hauptmann, tells a witty story about the loneliness of a generation who are trying to unite their delusions of grandeur with sustainability and respond to the destruction of nature with creating a cult of nature. These people are revolving around themselves, aiming their monologues at each other along crossed wires because there is something that talks through them relentlessly: an inner unrest, a narcissistically charged yearning that no landscape in the world can quench.
Casts & Staff
Regie: Bettina Bruinier
Bühne/Kostüm: Justina Klimczyk
Musik: David Rimsky-Korsakow
Bewegungsarbeit: Bahar Meriç
Video: Ayşe Gülsüm Özel
Licht: Mario Seeger
Dramaturgie: Amely Joana Haag
Galerie
Close
© Matthias Horn
© Jörg Brüggemann
© Matthias Horn
© Jörg Brüggemann
© Jörg Brüggemann
© Jörg Brüggemann
© Jörg Brüggemann
© Jörg Brüggemann
© Jörg Brüggemann
© Matthias Horn
© Matthias Horn
© Jörg Brüggemann
Pressestimmen
"Es ist ein Text, der unumwunden nach Zeitgeist fragt und die Lebenswelt der nachwachsenden Hauptstadtelite widerspiegeln will – beides gelingt ihm ziemlich überzeugend."
Frankfurter Allgemeine Zeitung
"In Zellers Stücken lassen sich die verlogenen und hochnotpeinlichen Seiten der berühmten 'Gesellschaft der Singularitäten' besichtigen, die der Soziologe Andreas Reckwitz als kulturelle Endmoräne des Spätkapitalismus beschrieben hat. Das ist kein schöner Anblick, aber ein ziemlich komischer."
Süddeutsche Zeitung
"Felicia Zeller ist eine Meisterin der pointierten Zuspitzungen und der hinterhältig in der Luft hängenden Ungesagten."
Tagesspiegel
"Corinna Kirchhoff brilliert als Mutter Erika, wenn sie in herrlichstem Singsang von ihrer Heilgymnastik ('Rugel-Methode!') schwärmt."
Nachtkritik
"Man blickt durchaus mit Schadenfreude auf die Peinlichkeitsverrenkungen und schlecht kaschierten Lebensdesaster dieser Gestalten aus der Beletage, die ihren moralischen Dünkel problemlos mit dem kompletten Desinteresse an anderen Menschen zu verbinden wissen."
Süddeutsche Zeitung
Förderer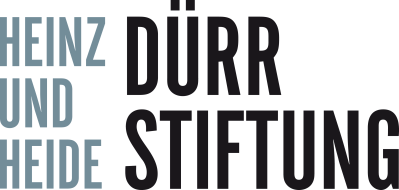 Medienpartner