Die Parallelwelt
A simultaneous performance between Berliner Ensemble and Schauspiel Dortmund
Currently no Performances
Großes Haus
2 hr
no break
Premiere
#BEparallelweltDO
What if we and the world we know existed at least one more time somewhere in space? What stories would we have to tell if we could meet ourselves in different times? What would the consequences for our actions be if everything were in reciprocity with everything else across time and space? Two companies of actors in Dortmund and Berlin, will play Die Parallelwelt in identical stage environments - separated by a distance of 420.26 km as the crow flies, and yet audible and visible to each other, connected by a fibre optic cable that can pulverise the distance at the speed of light. Kay Voges is interested in the artistic opportunities and narrative modes which digitalisation has opened up for the theatre. Together with his team, he has developed a new multi-media performance at the interface between theatre and film arts as a co-production between Berliner Ensemble and Schauspiel Dortmund.
Casts & Staff
Director: Kay Voges
Set Designer: Daniel Roskamp
Costume Designer: Mona Ulrich
Director of Photography: Voxi Bärenklau
Video Designer: Robi Voigt, Mario Simon
Music Director: T.D. Finck von Finckenstein
Dramatic Advisor: Sibylle Baschung, Alexander Kerlin, Matthias Seier
Video-Live Schnitt: Domenik Wolf, Mario Simon
Camera: Benjamin Hartlöhner, Miriam Kolesnyk, Tobias Hoeft, Jan Voges
Network Engineering: Dominik Bay
Lighting Designer: Benjamin Schwigon, Sibylle Stuck
Künstlerischer Produktionsleiter: Calle Fuhr
Probe Parallelwelt
Close
© Birgit Hupfeld
© Birgit Hupfeld
© Birgit Hupfeld
© Birgit Hupfeld
© Birgit Hupfeld
© Birgit Hupfeld
Gazettengeraune
"'Die Parallelwelt' ist Quantenphysik auf dem Theater. In der Mikrowelt der kleinsten Teilchen gibt es Raum und Zeit nicht wie wir sie kennen, die Verhältnisse sind anarchisch, gehorchen keinen Regeln. Das haben die Autoren Voges, Kerlin und Eva Verena Müller für die Makroebene durchgespielt. Ein zutiefst menschlicher, nachdenklicher und unterhaltender Abend."
Deutschlandfunk Kultur
"Es ist ein Abend, der in den besten Momenten mit seinen Ideen, Verweisen und Möglichkeiten den Verstand förmlich in seine Einzelteile zerlegt."
Berliner Morgenpost
"Ein technisches Meisterwerk!"
3sat Kulturzeit
"Zukunft und Gegenwart, Anfang und Ende sind in Einem denkbar. Es spielt keine Rolle, auf welchem Punkt des Kontinuums wir stehen. Und so hat 'Parallelwelt' etwas zutiefst Menschliches und Tröstliches, schafft es, mit der digitalen Sprengung des Theaterraums an gewaltigen letzten Fragen zu rühren. Und nimmt zugleich liebevoll das menschliche Bedürfnis auf die Schippe, sie immer wieder zu stellen."
Deutschlandfunk
"Vorweg ein vorbehaltloses 'Chapeau!' an das Berliner Ensemble. Denn dass der alte Theaterkahn unter der noch neuen Flagge sich nicht scheut, große Ziele anzusteuern, auch unbekannte, kann man nur begrüßen. Angesichts eher kleinmaschiger Saisoneröffnungen andernorts ist das Projekt mit dem planetarischen Titel 'Die Parallelwelt', mit dem das BE nun zusammen mit dem Schauspiel Dortmund in die neue Saison stach, eine erfrischend großspurige Sache."
Berliner Zeitung
"Der Dialog von virtuellen und analogen Räumen, den Clash realer Körper und virtueller Sphären, die Begegnung des Einzelnen mit seinem digitalen Bild, das kann so überhaupt nur im Theater stattfinden."
Nachtkritik
"Egal, ob man alles verstanden hat an diesem Abend, ob tatsächlich nur noch real ist, was man vermessen kann. Kay Voges und die Seinen mit ihrem Interesse am Menschen des digitalen Zeitalters, entwickeln mit ihren Stücken inzwischen einen Rausch, dem man sich schlecht entziehen kann."
Westdeutsche Allgemeine Zeitung
"Voges entfesselt den Overkill der Gleichzeitigkeiten. (...) Hier ist ein Regisseur am Werk, der mit seinen Glasfaserkabeln und Kameras wirklich noch was wissen will. Vom Leben und der Kunst."
Ruhr Nachrichten
"Die Konstellation der digitalen Konferenzaufführung ist ziemlich sensationell."
Die Deutsche Bühne
With the friendly support of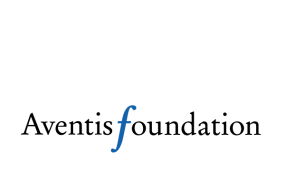 Media partner