Drei Mal Leben (Life x 3)
Currently no Performances
Großes Haus
1 hr 40 min
no break
Premiere
#BEleben
How can small trifles change the great course of events? Three times, failed astrophysicist Henri and successful businesswoman Sonya are looking forward to a quiet evening at home. And three times, their plans are crossed, because suddenly, Inès and Hubert, Henri's boss, are at the door – a day early! In three variations of one evening, four characters get caught up in a net of conventions and passions, fighting loneliness and insignificance in changing alliances. An ambiguous comedy by the author of "Kunst" ("Art") and Der Gott des Gemetzels (The God of Carnage), both of them in Berliner Ensemble's repertoire, staged by a champion of psychological character-exploration, the multiple award-winning director Andrea Breth. 
Pressestimmen
"Underneath the surface of high-revving comedy, clearly visible earnestness, melancholy and claim to the truth shine through at all times." 
Süddeutsche Zeitung
"Every minute of this production has been crafted with admirable delicacy and precision, and the four actors are in a splendid spirit." 
Tip Berlin
"Nico Holonics as Henri, Constanze Becker as Sonya, August Diehl as Hubert and Judith Engel as Ines achieve a masterful balance across the narrow gangplank between wit and woe, between melancholy and euphoria, between sincerity and bluff. Andrea Breth, the sublime portraitist of theatre and people, shows how quickly equilibrium and orientation can get lost in this balancing act."
Märkische Oderzeitung
"A boulevard hit at Berliner Ensemble." 
Tagesspiegel
"The way Judith Engel's Inès seems to slip a little more after every sip of Sancerre, the way truths tumble from her mouth while she herself sinks unsteadily into the leather furniture, is truly worth seeing."
Berliner Morgenpost
"It is a part of Reza's sophistication that she plays this out in three variations, each one of them with shifting nuances, with a spasmodic effort to preserve facades, or with openly displayed defeat, or with nonchalance and self-irony – 'three times life, indeed'."
Süddeutsche Zeitung
"Realistic theatre of dialogue and characters, rich in punch lines and staged by the proven masterful hand of Andrea Breth, who has directed drama in Berlin for the first time in ten years."
Berliner Zeitung
"Boulevard-Hit am Berliner Ensemble."
Tagesspiegel
"Because August Diehl's Hubert is a wonderfully disgusting jerk, an intrusive, arrogant cynic."
Berliner Morgenpost
With the kind support of the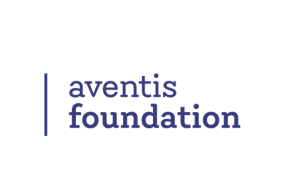 Media partner