Paris Gazette (Exil)
In an adaptation by Luk Perceval and Sibylle Baschung
Großes Haus
3 hr
1 break
Premiere
#BEexil
Paris, 1935: a pulsating metropolis at the centre of Europe. The city has become a place of exile for thousands who had to leave Germany after the National Socialists seized power in 1933. As early as the 1920s, Lion Feuchtwanger was one of the first who recognised how dangerous Hitler and his party were going to be. In his novel Exil, completed in 1939, he managed to bring the time before the outbreak of the Second World War to life – for the coming generations who would not be able to comprehend how most people did nothing although the brute force of the National Socialist rulers became more and more apparent. Feuchtwanger' characters struggle with the question of what it means to do "the right thing" in this situation and tell stories of careerism, opportunism, oppression, moral courage, love and betrayal. 
We regularly present performances of "Exile" with English surtitles. You can find the dates here. Our box office staff will be happy to tell you from which seats you will have a good sight-line to the surtitles. For the best view of both stage and surtitles, we recommend seats in the stalls (Parkett) from row 11, or in the balconies (1. Rang, 2. Rang). Seats in the side boxes have a partially obstructed view.
Casts & Staff
Regie: Luk Perceval
Bühne: Annette Kurz
Mitarbeit Bühne: Emmanuelle Bischoff
Kostüm: Ilse Vandenbussche
Musik: Rainer Süßmilch
Sound Engineering: Jannes Noorman
Choreografie: Ted Stoffer
Licht: Rainer Casper
Dramaturgie: Sibylle Baschung
Bewegungschor: Charlotte Brohmeyer, Bar Gonen, Giada Grieco, Ji Sun Hagen, Liadain Herriott, Valeriia Kuzmenko, Ilil Land-Boss, Aaron Lang, Anela Luzi, Aldo Spahiu, Madeleine Rose White, Alina Yeshchenko
Galerie
Close
© Jörg Brüggemann
© Jörg Brüggemann
© Jörg Brüggemann
© Jörg Brüggemann
© Jörg Brüggemann
© Jörg Brüggemann
© Jörg Brüggemann
© Jörg Brüggemann
© Jörg Brüggemann
© Jörg Brüggemann
© Jörg Brüggemann
© Jörg Brüggemann
© Jörg Brüggemann
© Jörg Brüggemann
© Jörg Brüggemann
© Jörg Brüggemann
Pressestimmen
"Er verdichtet diesen Wälzer mit so viel emotionalem Gespür zu einem spannungsreichen Plot, dass seine Inszenierung es mit jedem Hollywood-Blockbuster aufnehmen kann."
RBBkultur
"Oliver Kraushaar und Pauline Knof spielen dieses traurige Paar so, wie die ganze Inszenierung ihren Stoff adaptiert: mit ungekünstelter Hingabe und leidenschaftlicher Genauigkeit."
Frankfurter Allgemeine Zeitung
"Luk Perceval, einer der großen Geschichtenerzähler des europäischen Theaters, hat das am Berliner Ensemble sehr klar, schlackenlos und gerade in der Nüchternheit berührend inszeniert."
Süddeutsche Zeitung
"Das ist großes, wunderbares Schauspieler:innen-Theater und auch die Choreografien, bei denen Tänzer:innen auf dem Eiffelturm balancieren oder durch die Zeitungsredaktion hetzen, sind virtuos."
RBB Inforadio
"Das Wunderbare an diesem gut dreistündigen Theaterabend ist die atmosphärische Dichte, die in diesem Wartesaal entsteht. Das große und großartige Schauspielerensemble kann verschiedene Charaktere und skurrile Typen auf die Bühne bringen, denen man aufmerksam folgt."
Berliner Morgenpost
"Ein großer Abend."
Münchner Merkur
"Das vom Publikum gefeierte Ensemble und Luk Perceval mit seinem Team geben keine vordergründigen Antworten. Aber sie pflanzen die Fragen in die Köpfe des Publikums."
RND
"Nach der Pause, wenn die vielen Erzählfäden endlich ausgelegt sind, verdichtet sich die Inszenierung zu einem mit bedingungsloser Härte ausgefochtenen Kammerspiel ums Überleben."
TAZ
"Auf keinen Fall verpassen!"
Radioeins
With the kind support of the Aventis Foundation.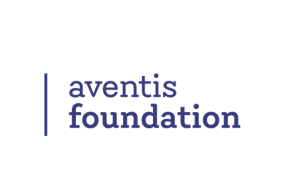 Medienpartner